Pop up vacations are real.
Okay, it wasn't a 'planned' vaycay. It was more of a 'I don't want to work for a week' kinda thing. Hey, the Hubs works very hard and deserves a break from time to time. This time was filled with amazing, life changing moments. Go grab a fresh cuppa and a nibble. With the vaycay my diet went right out the window, so I am back on track as of today. Pray for me! Anyway, sit back, relax, and take a way-way back trip with me. Okay, not sooo far back.
Let's jump back to the 4th of July. See, not so far back. This day is normally filled with BBQs, hotdogs, and fireworks. But this 4th was so much more. In the way-way-way back version of this story, I received a photo through text message of a lovely diamond ring and a plea for help a few months ago. No, no one asked me to marry them- well, not recently. LOL This was from our youngest's boyfriend. **SQUEE*
The plan was so fun and epically cute for this couple. Our youngest is a huge, like, HUGE Mexican food fan. Over the past few months, the boyfriend visited all the local Taco Bell restaurants and dug through the hot sauce packets to find, you guessed it, the 'love' packets. He had an entire bag full. We all went to this beautiful, wooded area where he left a trail of these packets for her to follow.
Her bestie kept her occupied while this was being played out. When it was time, the bestie brought our baby girl to the national park and 'showed' her the odd trail of taco packets.
"Oh, look! Aren't these interesting? Hmmm…" LOL
As they followed the trail our girl picked up all the packets. You could hear them laughing and joking as they grew closer. The Hubs, the father of the boyfriend, and I were hiding in the trees waiting for her to break through into the opening. There stood the boyfriend with roses and a pounding heart. Love the guy. There was no hesitation. He dropped to one knee and offered her his heart and that ring.
"You would do this with food."
She laughed as she dropped the taco sauce and simply held out her hand for the ring. This is when we were called out and I heard, "Is that my mom?! Oh my God!" Best moment ever. I might have cried. A little. Maybe.
Yes, yes, I did.
The boyfriend has been promoted to the fiancé and we are totally okay with it. 😊
**Sigh** – That was the start to this vaycay and no, nothing else topped this moment.
Our next adventure was to the town of Casey, Illinois. This is the town of the largest of everything. Not kidding. The largest mailbox, wind chimes, pitchfork, bird cage, knitting needles, rocking chair…sooooo much HUGE stuff!
And probably one of the best iced Chai lattes I have had. It was a cute trip to a town that was just this side of perfect. It was beautiful and everyone seemed nice. I would move there in a heartbeat but couldn't afford a shack in the area. With a community as nice as that it would cost well over $100k for a trailer. So pretty!
Yes, there's more. Our next trip was to a place called The Uranus Fudge Factory. This is in Uranus, Missouri. Yup, it is all things butt jokes. Crude and gross and…funny. OMG! Here's the truth of what we thought- we do not regret going and seeing and experiencing the weirdness. With that said, I can guarantee we will not be visiting again. Nope. In this case, it was the people that made us feel less okay about being there. We can check it off our list of places to go.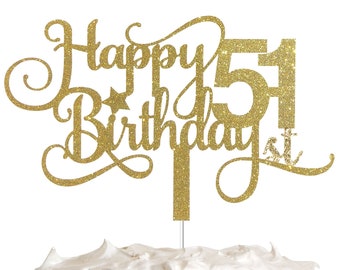 Next…7/7/21…MY BiRtHdAy! Cake, gifts, and CAKE. I am officially 51 and awesome. My doctor's appt that morning disagrees but who cares. Right? Meh
Our last adventure took us into Tower Grove (St Louis area) to an Ethiopian restaurant. A wonderful friend has been taking a journey of new foods to try with us. Mouse (the friend) invited us to try Ethiopian food. She had the chance to visit this place before and thought we would enjoy it. And we did.
The food and atmosphere were amazing. It was so worth the horrific Friday traffic in the area. Not kidding- we parked a few blocks away and walk cuz there was no way we were gonna get a parking space near the restaurant.
This little vaycay was more about rest for the Hubs. The adventures happened along the way. He was able to ride his Indian and enjoy some peace and quiet.
I know you are reading this. I love you, Hubs. Sorry you had to go back to work. ☹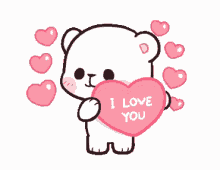 Polish your sparkle and keep twirling.
Find joy. Be joy. Enjoy.
I'm always looking for new friends!
Like Follow Share
I follow back!
Twitter: https://twitter.com/TiciaRani
Twitter: https://twitter.com/WarrentNella
Facebook: https://www.facebook.com/Nella-Warrent-1863744137235991/?ref=bookmarks
LinkedIn: https://www.linkedin.com/in/ticia-metheney-22181476/
Amazon: https://www.amazon.com/B-TCH-UARY-Ticia-Rani-ebook/dp/B07NCG46BX/ref=sr_1_1?keywords=ticia+rani&qid=1573745735&sr=8-1
Instagram: https://www.instagram.com/nellawarrent/
Goodreads: https://www.goodreads.com/author/show/18848350.Ticia_Rani
Universal Code for O-B*tch-uary: https://books2read.com/u/bOZe8o
Universal Code for Sin Full: http://books2read.com/u/m2Vdqd
Amazon: https://www.amazon.com/Sin-Full-Nella-Warrent/dp/B0858V1PY2/ref=sr_1_fkmr0_2?keywords=sinful+nella+warrent&qid=1583163265&sr=8-2-fkmr0
Author Page: amazon.com/author/nellawarrent