I'm working' on this for me. Sometimes I wonder if I have any of the above. Battles? Not so much. I live in a simple, quiet world. The most excitement I get on a regular basis is chatting with you and being chased by geese on my 6+ mile trek through the park a few times per week. Geese can be nasty little buggers, but I love seeing them so graceful on the lake.
FYI: bread/breadcrumbs are very, very, super, horribly BAD for geese and ducks. They aren't meant to eat the processed items in our bread. It can cause a reaction that makes them pull out their own feathers. Learn what is healthy for them and feed them that. I bring seed for them and leave a trail as I walk. Be kind. No bread.
That was your PSA for the day. Look at you learnin'. I am so proud.
Good morning all my lovelies. I hope you are having a great day. Mine started off wonderful with a piping hot cuppa coffee and a kiss from the Hubs. But, ya know, the coffee came first. LOL I am sooooo soar today. I yogged 6.4 miles yesterday and then painted my door, a banister, a decorative garden gate, 2 walls, and some trim. May not seem like a ton but when you are over 50 and have nerve and muscle issues- it is a lot. I regret nothing. The door looks awesome with a coat or two of teal paint. It's pretty and stands out. I love it and the Hubs agrees. Of course, he does. I made a great choice in color. I reminded him that I also chose him so…yeah, great choices.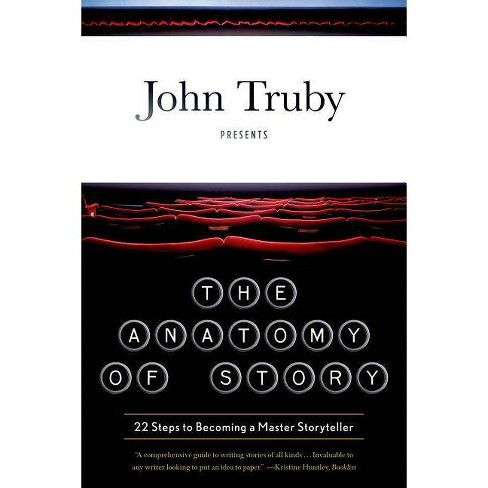 Okay, let's get a refill of our cuppas and find a nibble. I had a smoothie for breakfast that was good but ugly. Like, blah lookin'. Oh well. I'll meet you out on the reading rug with my copy of The Anatomy of Story by John Truby. We are on page 121. Ready? To bad. We are starting anyway.
As we move through our stories, the way of life in your story becomes clear in the way your hero and opponent interact through dialogue and actions. According to Mr. Truby, there are four places near the end of the theme where things become clear to your reader: the battle, self-revelation, moral decision, and thematic revelation.
Battle: the final blow up/conflict that decides the goal. It does not matter who wins, good guy or bad, the audience learns which of the values in the story were superior.
Final Action Against Opponent: the Mc or opponent may act against the opponent before the final battle scene.
Moral Self-Revelation: This is where the hero realizes he/she/they have been wrong towards others and makes the changes necessary to improve. The reader identifies with this character and the idea drives home with them.
Moral Decision: The MC must decide between two choices, proving their moral revelation.
Thematic Revelation: The theme achieves the greatest impact on your reader at the thematic revelation. This is not limited to the hero. Your main opponent can have a revelation too. Through the creation of the story, you are showing your audience how to see the world you are creating and how the characters should act. The insight breaks the bounds of what is considered the norm in the story. This allows them to see the ramifications of what these differences mean in the plotline. This can affect more than one of the characters.
A balance of power between the hero and the main opponent is important. If your MC is too good or too strong then your opponent doesn't stand a chance. For example- if Thor, in the massive Marvel Universe, was too PERFECT, there would be no story. The fact that he had doubts in himself and how his father saw him allowed an opponent to have a foot hold. The opposite is the same. If the opponent is far too powerful the MC/hero doesn't stand a chance either. Now, this could still be a good story. The hero doesn't have to win to make an impact. Keep the darker endings in mind. Not everything comes out as a happily ever after.
It is all about the moral balance of your story.
We will look at Variants of Moral Argument in our next episode of…
New Ink. Used Ideas. Has Ticia had too much coffee today?
Please remember that I am not trying to write this book for you word for word. I am skipping a lot of detail. I highly suggest you purchase the book and read between the lines.
Polish your sparkle and keep twirling.
Find joy. Be joy. Enjoy.
I'm always looking for new friends!
Like Follow Share
I follow back!
Twitter: https://twitter.com/TiciaRani
Twitter: https://twitter.com/WarrentNella
Facebook: https://www.facebook.com/Nella-Warrent-1863744137235991/?ref=bookmarks
LinkedIn: https://www.linkedin.com/in/ticia-metheney-22181476/
Amazon: https://www.amazon.com/B-TCH-UARY-Ticia-Rani-ebook/dp/B07NCG46BX/ref=sr_1_1?keywords=ticia+rani&qid=1573745735&sr=8-1
Instagram: https://www.instagram.com/nellawarrent/
Goodreads: https://www.goodreads.com/author/show/18848350.Ticia_Rani
Universal Code for O-B*tch-uary: https://books2read.com/u/bOZe8o
Universal Code for Sin Full: http://books2read.com/u/m2Vdqd
Amazon: https://www.amazon.com/Sin-Full-Nella-Warrent/dp/B0858V1PY2/ref=sr_1_fkmr0_2?keywords=sinful+nella+warrent&qid=1583163265&sr=8-2-fkmr0
Author Page: amazon.com/author/nellawarrent