Three Suggestions for Handling Point of View
I did some Googling (when did this become a verb) and found tons…like tons of posts on this subject. However, we are not reading those posts we are reading The Weekend Novelist by Robert J. Ray and it offers a few suggestions we can work with.
While I do some reading, go get that refill you are in need of and bring me back a nibble. I haven't had anything to speak of yet this morning. Meet me back here on the reading rug and remember, no spilling. I can only clean this thing so much before we will need a new one. You got new reading rug money? I sure don't. Tuck in and let's jump on the learnin' journey.
Close off your scene– keep it simple silly. In the early stages of your writing keep your 'stage' tight. A single room, a car, a blanket in the grass. Focus on this space and one characters POV. Focus on the details in that small closed-set space.
Link every detail to your chosen character's point of view- using their senses, what are they experiencing? When they react to stimuli around them, so does your reader.
Have a reason for choosing a point of view- Is the story bigger than just one person? Is there so much we need to know that third person is best? Is the entire tale about one person and all they go through?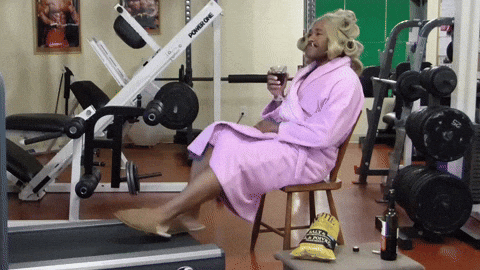 Exercises:
Practice Third Person Omniscient: Write down 4 or 5 events from your own life where at least three people were present, including you. Give yourself 10 minutes per piece- now write from other perspectives. What do those events look like from their POVs?
POV and stage setup: Place two characters in a moving vehicle, (car, train, boat- whatever) now go back to our Weekend 6 post and write exploring distance in a scene.
Rewriting: Read into a recorder, have someone read it to you, or allow your computer to read #2 out loud. Listen and do rewrites, add detail, texture, sensory words for what your characters are feeling. Gotta love the knowledge that rewrites are a thing. Getting better and better.
Point of View and Sense Perception: Hard one here. Write a scene that starts with a single character in third person omniscient and have another character enter. Hard part- switch between them. Character A does something. Character B reacts – all in 3rd person.
In the next episode of…New Ink. Used Ideas. we will look at making chapters. The easy way is to write a scene, slap a chapter number on it and move onto the next scene. Wish I had done that with the book I am working on now. Keep doing this until you have written your novel. WooHoo! Good job. Or you could do it like I did and write what came and piece it all together in the end. I DO NOT recommend this. It has taken a year to figure out how all the pieces fit and fill in the spots that were missing. Argh!
So, until next time I will continue piecing Time Thief together and you keep social distancing and NOT INJECTING DISINFECTANT. Good Lawd.
Please remember that I am not trying to write this book for you word for word. I am skipping a lot of detail. I highly suggest you purchase the book and read between the lines.
Polish your sparkle and keep twirling.
Find joy. Be joy. Enjoy.
I'm always looking for new friends!
Like Follow Share
Twitter: https://twitter.com/TiciaRani
Twitter: https://twitter.com/WarrentNella
Facebook: https://www.facebook.com/Nella-Warrent-1863744137235991/?ref=bookmarks
LinkedIn: https://www.linkedin.com/in/ticia-metheney-22181476/
Amazon: https://www.amazon.com/B-TCH-UARY-Ticia-Rani-ebook/dp/B07NCG46BX/ref=sr_1_1?keywords=ticia+rani&qid=1573745735&sr=8-1
Instagram: https://www.instagram.com/nellawarrent/
Goodreads: https://www.goodreads.com/author/show/18848350.Ticia_Rani
Universal Code for O-B*tch-uary: https://books2read.com/u/bOZe8o
Universal Code for Sin Full: http://books2read.com/u/m2Vdqd
Amazon: https://www.amazon.com/Sin-Full-Nella-Warrent/dp/B0858V1PY2/ref=sr_1_fkmr0_2?keywords=sinful+nella+warrent&qid=1583163265&sr=8-2-fkmr0
Author Page: amazon.com/author/nellawarrent