Yup. More writer problems.
These 3 problems are some of the biggest we tend to deal with. Ideas. IdEaS. IDEAS!!!Argh! Sometimes you have none while other times they just won't stop! How do we handle the struggle? I had trouble remembering some of the better scenes that played out in my head. This is when gadgets helped me out. I mentioned a few posts back that the Hubs stepped up and got me a voice recorder. This one goes with me on some of my walks. Yes, people look at me like I'm a little left of center. Well, I am, but that's not the point. This is when I would talk my way through ideas and plot points. Very handy.
Do you know when it isn't handy? When you crawl into bed and ideas start swirling. Oh, it would be so awesome to use for this but when the Hubs is trying to sleep next to you and you start talking…not good. He woke up like, "Huh, what? You okay?" Yup, I woke up the Hubs using the gadget he got me to help with ideas. Boo. BUT…cellphones come in handy here. Most come with some form of memo app. Worst case scenario, you have to type out your idea in text form or send it in an email. You can even go old school and keep a notebook and pen on your nightstand. If it is a good enough idea, I have been known to get out of my fluffy, warm bed and go to my office and write for a while. Whatever it takes. Bam! Ideas saved. You're welcome.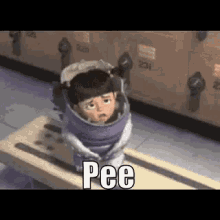 And now…coffee and a potty break. What?! I ain't no spring chicken (and I have kidney disease). I bought some new mocha pods and refilled the caramel. Yesterday was shopping day so the cabinets are full as well. Help yourself to some yummies while I grab a fresh cuppa. I'll meet you out on the reading rug. Hm, should we rename the rug? I kinda like 'reading rug.' Let's think on it. Back on track!
Writer's Block! Oh my!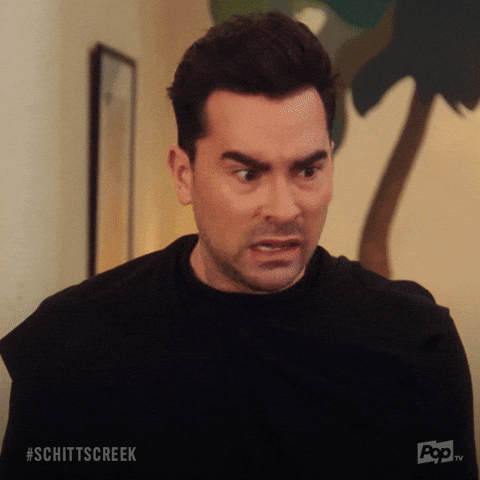 Writer's block is the nightmare that traps all of us at least once. Maybe twice or seventy-seven times. Meh. Anyway, yes, I have suffered from writer's block but have learned a few ways to push through. First: keep writing. Sounds stupid, I know, but keep the words coming. No matter what they are. You can't edit a blank page, as they say. I am currently working on what I call the Ugly 44. That is the last 44 pages of my WIP. Oh, they are UGLY, but they are on paper and fixable. Just keep going.
One of my other tricks is to have more than one WIP going. I currently have four. When things start to fizzle out on one project, I jump over to one of the others to keep the words flowing. This may sound like a lot of work, but I find it helps.
It is a new plotline when I jump from one to another. It allows you to latch onto fresh ideas opening your creativity and removing blocks.
Don't worry, I never leave a WIP stagnant for very long. Once the block lifts and the muse comes out of hiding, I get back to the WIP I am closest to finishing. Right now, that is Time Thief and the Ugly 44 I mentioned.
Not everyone does it like this. Maybe you need some self-care. Yes, self-care is important and key to a healthy mind. Take some time to focus on your needs, physically and mentally. Just be careful how much time you let slide. If you allow too much time to pass, you will have difficulty getting back into it.
Sometimes, when I get really 'stuck,' it's because I can't connect the dots of the story I'm working on. This is when I go back and read what I have. As you move forward in your story you can and will forget details from early in. Rereading allows you to revisit your thought process and can reawaken the joy and journey.
If you are looking for more information on writer's block, go back into my archives and look for Around the Writer's Block posts. They date back to mid to late 2019.
How are you doing? Are you having any problems we can look into? Would you like to write your own post and have me share it? Reach out. Let me know.
Until next time…
Polish your sparkle and keep twirling.
Find joy. Be joy. Enjoy.
I'm always looking for new friends!
Like Follow Share
I follow back!
Twitter: https://twitter.com/TiciaRani
Twitter: https://twitter.com/WarrentNella
Facebook: https://www.facebook.com/Nella-Warrent-1863744137235991/?ref=bookmarks
LinkedIn: https://www.linkedin.com/in/ticia-metheney-22181476/
Amazon: https://www.amazon.com/B-TCH-UARY-Ticia-Rani-ebook/dp/B07NCG46BX/ref=sr_1_1?keywords=ticia+rani&qid=1573745735&sr=8-1
Instagram: https://www.instagram.com/nellawarrent/
Goodreads: https://www.goodreads.com/author/show/18848350.Ticia_Rani
Universal Code for O-B*tch-uary: https://books2read.com/u/bOZe8o
Universal Code for Sin Full: http://books2read.com/u/m2Vdqd
Amazon: https://www.amazon.com/Sin-Full-Nella-Warrent/dp/B0858V1PY2/ref=sr_1_fkmr0_2?keywords=sinful+nella+warrent&qid=1583163265&sr=8-2-fkmr0
Author Page: amazon.com/author/nellawarrent